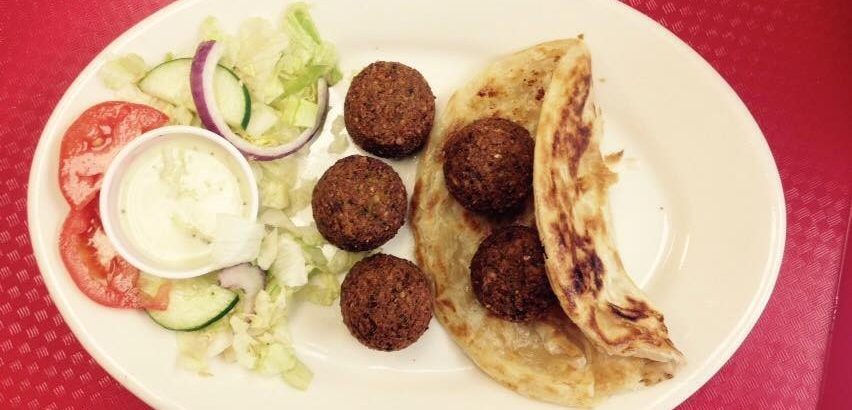 When Irfan Khan sold his small Pakistani restaurant Salt N Pepper on Iberville Street last fall he knew he would eventually open another restaurant, but felt the tourist-packed French Quarter wasn't the appropriate place.
"I sold for personal reasons but soon realized I needed to open up something soon," says Khan, who quietly opened his new restaurant, Shyan's Kitchen, 3320 Houma Blvd., Metairie, 504-302-9901504-302-9901, two months ago inside the former Toni's Restaurant and Bar.
The new restaurant serves Indian and Pakistani food and feels less impersonal than his previous restaurant, Khan says.
"I wanted a family-style restaurant for families in the area to come to," Khan says.
Khan, who emigrated to New Orleans in 2007 from Kashmir, serves only food prepared according to halal practices and says the menu at his new restaurant features several vegetarian, vegan and gluten-free items. Crispy vegetable pakoras are battered in chickpea flour and chili powder and fried. Several dips and salads come with traditional Indian naan bread, which is baked in the restaurant's clay tandoori oven.
Goat is featured prominently on the menu, in a masala, for instance, where the meat is cooked in rich curry sauce with stewed lentils, or in a biryani — a rice dish where goat is slow-cooked and tossed with vegetables and spices.
The restaurant also serves smoked chicken masala featuring boneless chicken smoked over hot coals and served in rich curry sauce.
Shyan's Kitchen is open weekdays from 10 a.m. to 9 p.m. except for Tuesday, when the restaurant is closed. On Fridays and Saturdays, the restaurant stays open until 10 p.m.